Bic lighters bulk wholesale the no.1 selling lighter in Australia 600 lighters.
Bic max j26 dispossible lighters bulk shipper quantity.
---


Bulk wholesale quantity of 600 lighters per shipper carton
Bic is the no.1 selling dispossible lighter in Australia 
more than 3000 lights per lighter makes this the best value lighter on the market 
made in France to the highest international standards.

Best price works out at $1.10 per lighter delivered anywhere in Australia 
these lighters retail up to $2.95 per lighter 
great buy for the retailer, market seller or online seller.
great profit potential with a high turnover line.
do the maths.
1 carton of 600 Bic lighters cost $658.00 including delivery
12 displays of fifty= 600

=1.10 cents ea delivered that is  Bics wholesale price.
sell at up to $2.95 each
= 600 x $2.95 
= $1,770.00 
less your investment of $658.00
= $1112.00 profit

not a bad investment for a product that will always sell. 
Colours vary.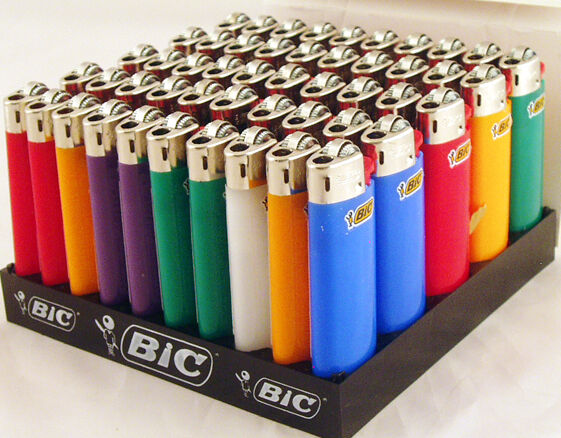 These items are sent by road transport as per transportation rules and regulations.