Smoking Blue king size rolling papers wholesale box of 50 high quality

SMOKING BLUE KING SIZE ROLLING PAPERS
Wholesale Box of 50 packets
Natural Gum papers made in Spain for your smoking pleasure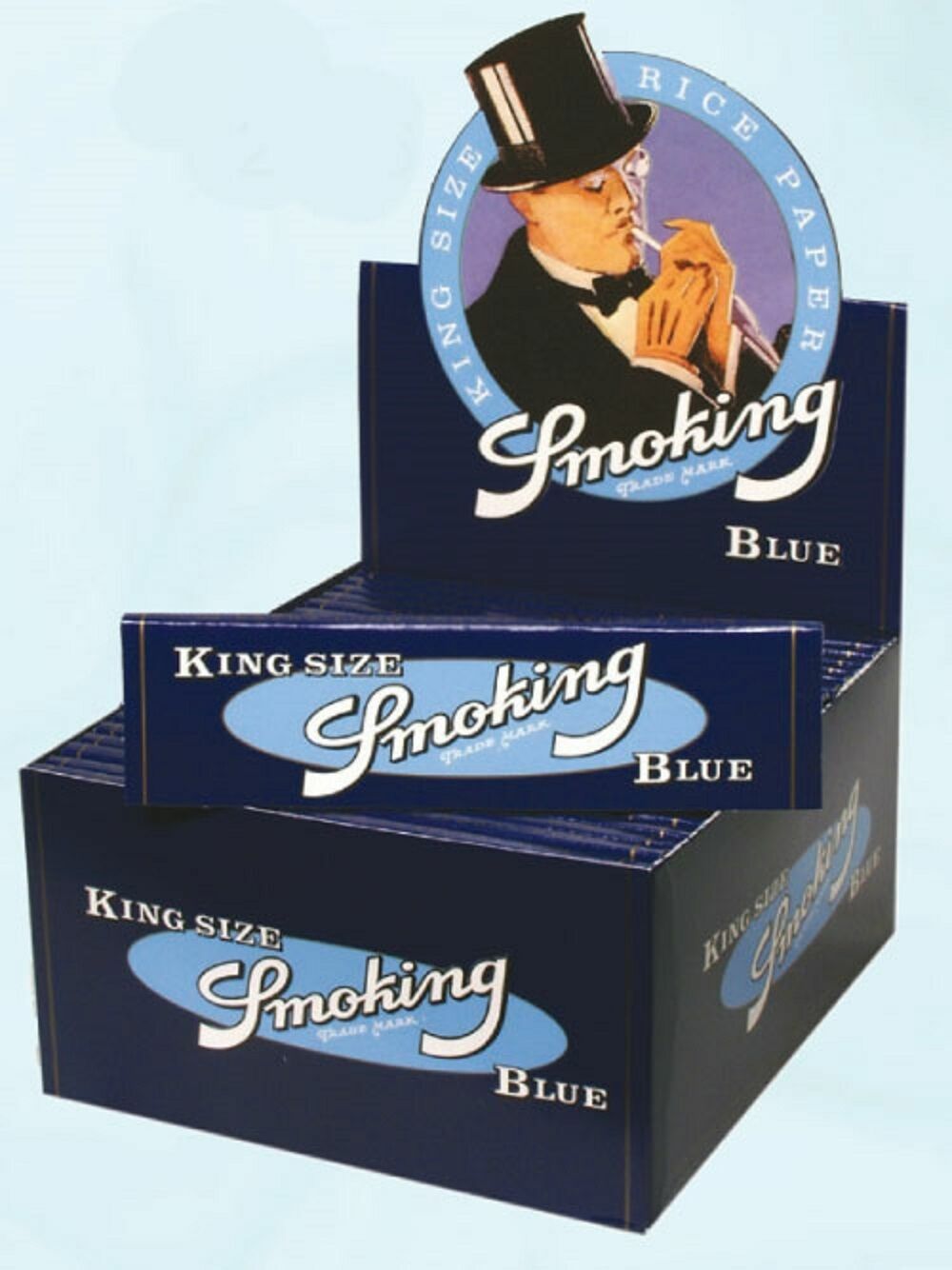 Smoking Blue Cigarette Paper Ultra Thin, Slow Burning ÊTrue King Size (52mmx110mm) Paper. Smoking Uses exclusively 100% natural vegetable arabic gum from the African Acacia trees. The purest ingredients, totally natural, for the best sticking results, with no colouring or artificial additives.
Smoking Brand since 1922, Sold in over 90 Countries! Made by Miquel Y Costas And Miquel, Which has been in Business since 1868! 
Smoking Brand has many different Styles, sizes and Thicknesses of Rolling Papers, Rollers and Accessories
50 Booklets/Box,33 Leaves/Booklet
Box Weight :344 g
Paper Size:109*50mm
Please note that due to Tasmanian tobacco laws we are unable to display images 
of Related tobacco products, if you are interested in this product and would like further information
please email us through Ebay.
Thank you for understanding.